WELLNESS – VYANA SPA & SHALA
Integrate All Aspects of Your Self
Vyana is a sense of expansion, but also integration. Vyana is one of the five prana vaayus – the movements of energy within us. Although its nature is expansive, it also helps us integrate all aspects of our self. 
We have gathered a community of practitioners and healers who with various techniques and healing modalities can help us create a deeper sense of well-being, understanding and integration. 
Our practitioners can help guide you to a better understanding of your body, your emotions and your life's journey – and give you conscious practices to help you navigate daily life.
Devyani Gaur
Yoga Sadhaka Devyani focuses on practicing mindfulness and awareness as a way of being. A life enthusiast with an insatiable appetite to learn and explore various forms of yoga, she strongly believes it's a lifestyle to be cherished and is determined on empowering one and all to breathe and love their most authentic Self.
Her sessions lay emphasis on breath exploration, intuitive movements, alignment and adjustment techniques bridging traditional and modern forms of movement.
Devyani's calm and composed approach and precise instructions leads one effortlessly inwards to a flow-state only to expand in extraordinary ways.
She has been a resident in Goa for a few years now and has grounded herself well in the Susegado.
"Vaayu Vision all together has been a wholesome experience and I feel privileged to share the space with our evolving conscious community. Truly Grateful." – Devyani 
You may reach out to her for private/ group lessons or retreat experiences via Instagram/ whatsapp or email
Handle: @livdivineleoni
Mobile : 9871567932
Or on the front desk at Vaayu Kula, Mandrem
Cost : 1100/ per person for a group of 5 and more
3500/- for a private lesson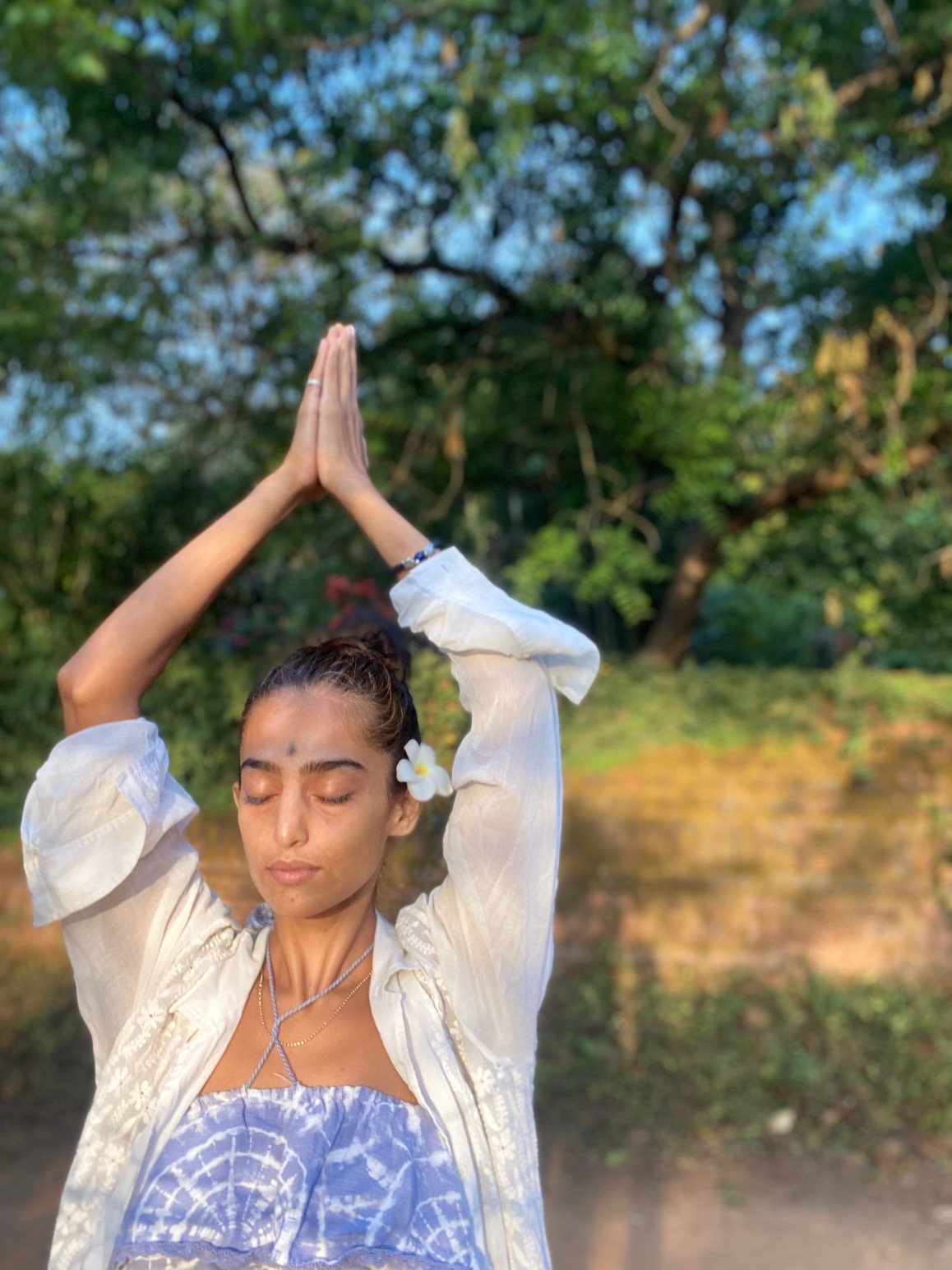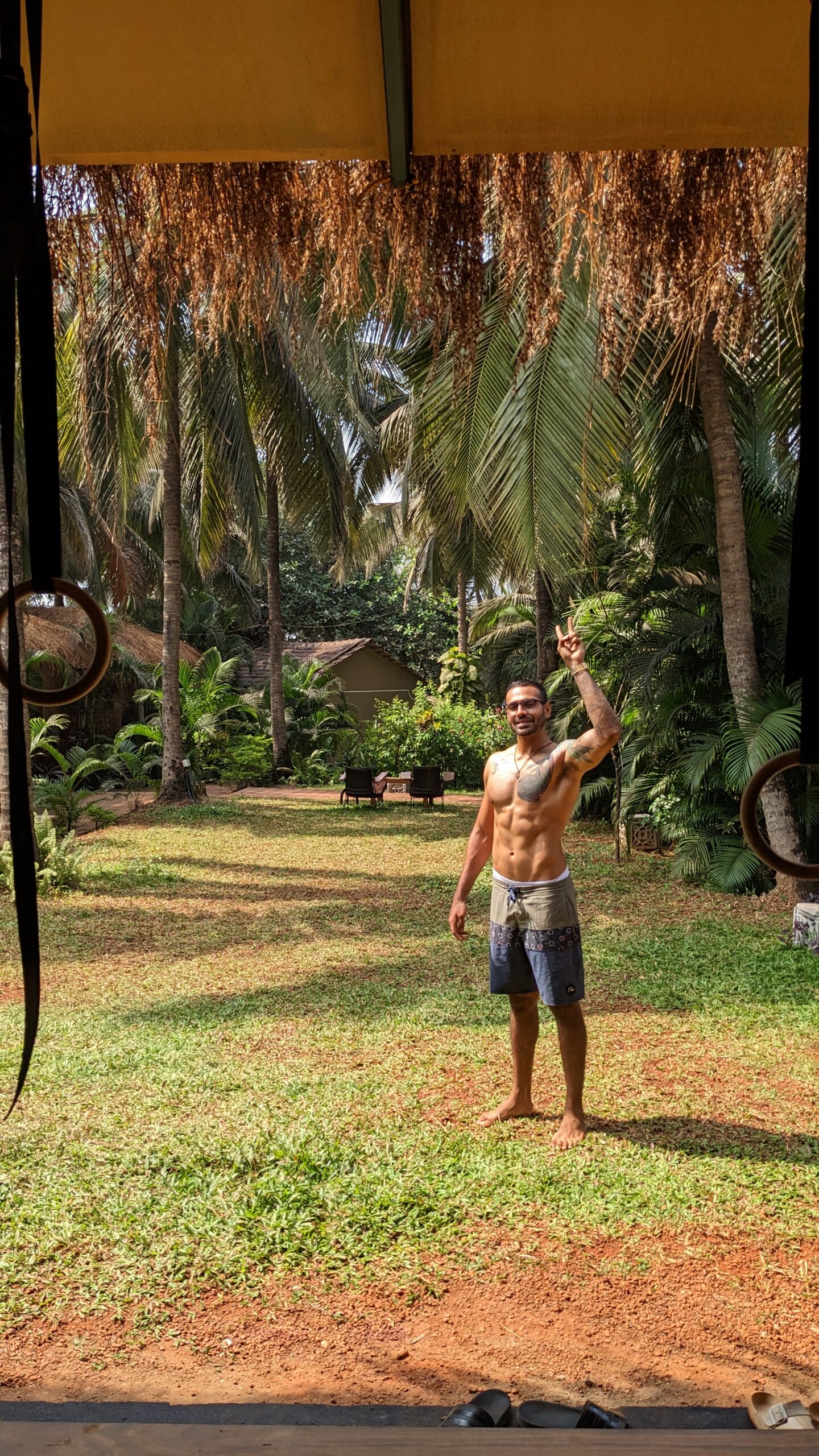 Rishi Solanki, Founder, On the Move
"With my experience in coaching for more than seven years, I have been able to be a part of many people's journeys and created a path for them to live a sustainable, fit lifestyle"
With a background in athletics, football and commercial diving, Rishi has committed  his life to fitness and sharing ways to build strength and resilience based on both experience and knowledge of diverse fitness techniques.
He has been actively coaching and learning with CrossFit since 2016.
Sculpt by On The Move
Performance training class including, 
Mobility and Flexibility
Injury prevention and strengthening
High Intensity and core. 
Days: Monday – Wednesday – Friday. 
90 mins per class. (5:15 – 6:45) 
Price 1000 rupees. 
Specialised approach towards personal objectives and requirements. 
Duration: 90 mins per class. 
Cost: 3.5k per class. 
You may reach out to her for private/ group lessons via Instagram/ WhatsApp, or on the front desk at Vaayu Kula, Mandrem. 
Handle: @rishonthemove 
Mobile: +91 9833077209
Join the Team
Over the years we have had many workshops in our space –  If you are interested in Joining the Vaayu Kula community, and would like to host a workshop, please email [email protected]