WELLNESS – VYANA SPA & SHALA
A space to find peace and create balance in our daily lives
We know there is more than one way to create balance within one's life. At the Vyana Spa & Shala we plan to work with and build a community of practitioners and healers that offer a range of modalities that can inspire and work with each of us to find what works best for each one us.
Devyani Gaur
Devyani Gaur, a lifestyle coach who focuses on meditation and awareness of the body & mind, dedicated to empower people to love the most authentic and healthy life.
A yoga enthusiast with an insatiable appetite to learn and explore in this world of multiplicities, she believes yoga is truly one. Her classes lay emphasis on breath, alignment and adjustment techniques bridging traditional and modern forms.
Yoga with Devyani
As the day transitions so does our way of being. When this rapid shift occurs it is essential to unwind and practice stillness.
"Mind becomes eternal when it becomes still."
Through practice of conscious movement we wind down to the setting Sun – The Source of Life that breaths through us, integrate spiritual awareness as we navigate our breath to a collective flow attaining equilibrium discipline.
Join us for a distinct practice, where Devyani blends primal techniques to overcome psychosomatic disruptions and guide you to establish a state of plenitude. Through subtle movements we build mind-body awareness and evolve in our daily rhythm. Explore depths of the self. Experience thoughtless waves. Sink deep into the Goan sands and unfold to an expansive horizon. Together let's align our spines to fluid flows and intuitive breaths.
Join us every Tuesday & Thursday 5:00 PM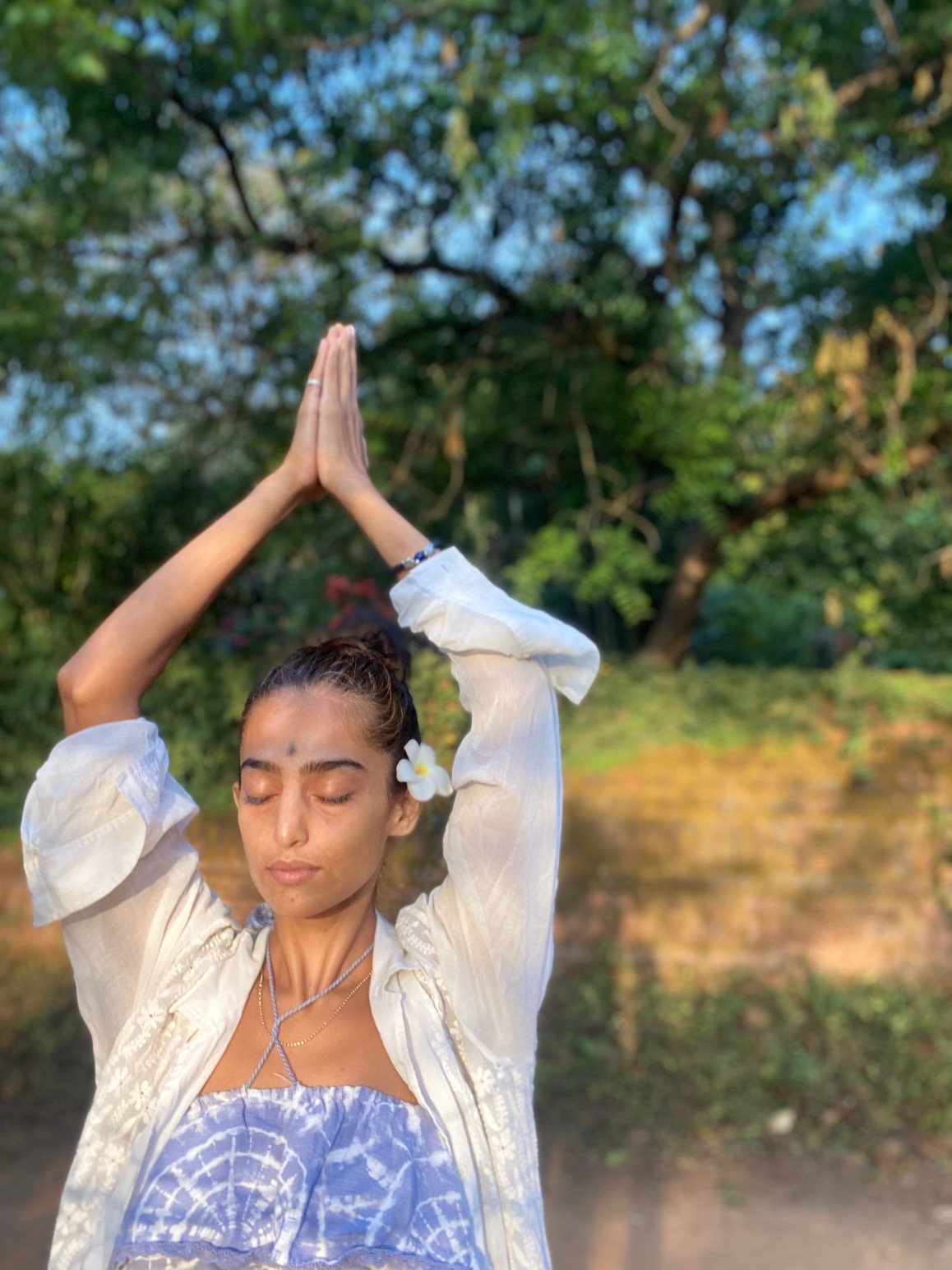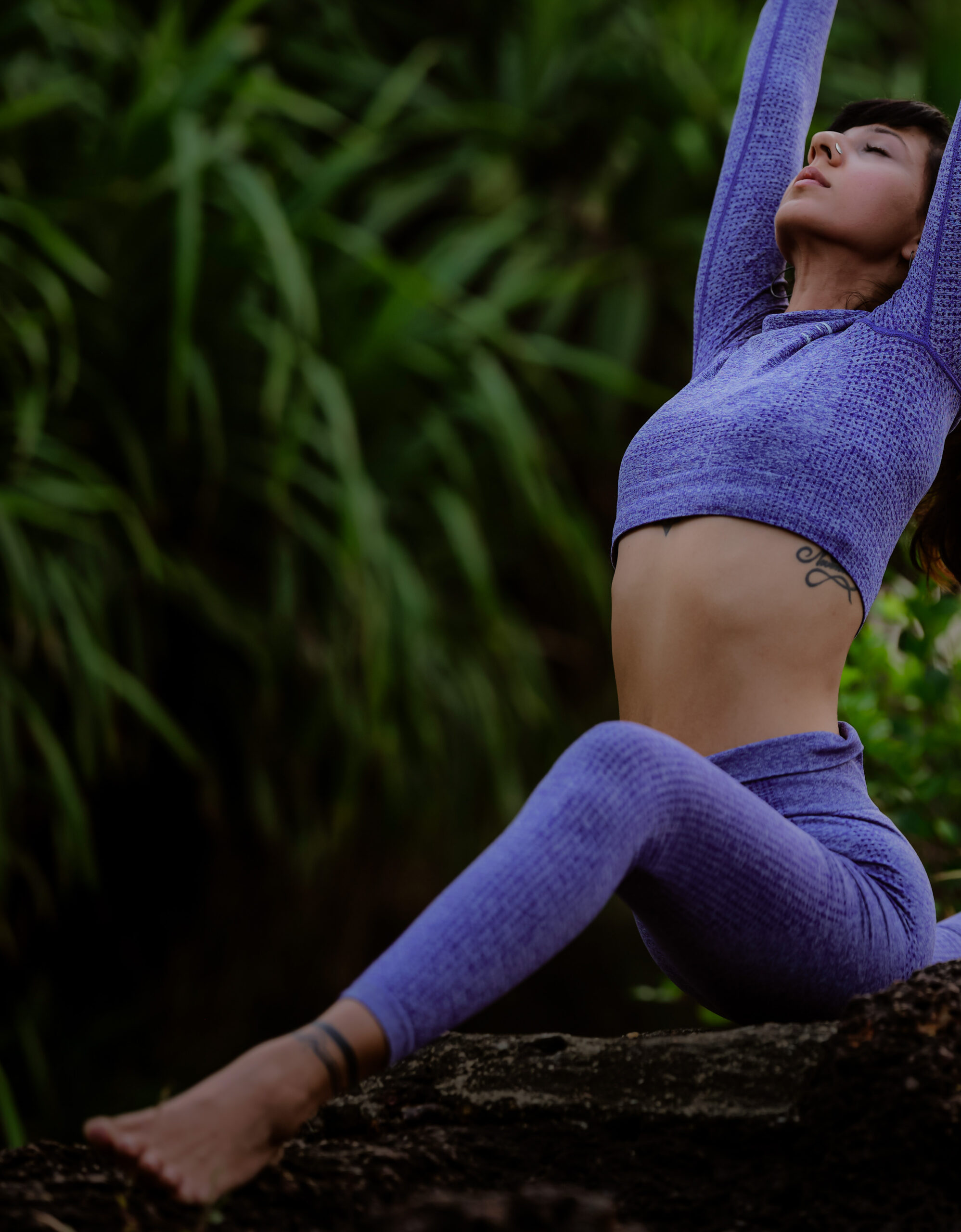 Lara Saluja 
Lara has a longstanding passion for exploration and integration through movement.
She pursued her dreams as a performing artist with Natya Nectar Performing Arts Co. before earning her teacher training certifications from Yoga Alliance and Aerial Arts Association in NYC.
For the last six years, Lara has been guiding regular classes and workshops – focussed on technique and her understanding of the power of dropping into the intuitive feeling body
Yoga and Mobility (group classes)
A creative integration of fundamentals and technique, the aim of this two-part practice is functionality and longevity as you develop a deeper range of motion, improve stability, and lower risk of injury through mindful breath guided movement.
Rishi Solanki, Founder, On The Move 
With a background from Athletics, Football, Commercial diving, I have lived a life parallel to fitness.
Building a diverse knowledge base throughout.
Actively Coaching and learning with CrossFit since 2016.
With my experience in coaching for more than 7 years I have been able to be a part of many people's journeys and created a path for them to live a sustainable, fit, lifestyle
Sculpt by On The Move
Performance training class including, 
Mobility and Flexibility
Injury prevention and strengthening
High Intensity and core. 
Days: Monday – Wednesday – Friday. 
90 mins per class. (5:15 – 6:45) 
Price 1000 rupees. 
Specialised approach towards personal objectives and requirements. 
Duration: 90 mins per class. 
Cost: 3.5k per class. 
Join the Team
The Shala and Gallery space at Vaayu Village regularly held classes and hosted hundreds of wellness focused workshops over our nine years of operation. Now in our new home on Mandrem we are determined to help our community find balance and wellness that works for them. If you are interested in Joining the Vaayu Kula community, and would like to host a workshop in our space, please email [email protected]