STAY
Community. Heart. Tranquility.
Inspired by the Waves
Our peaked roofs are inspired by the rise of the wave… And we have designed our rooms and suites so that you can get as extensive a view of the beach as possible… Every room has a balcony to drink in the shoreline…
Throw open the French doors and make the most of our natural air conditioning – ocean breeze. Our ethos is modern tropicalism – with plenty of light, shaded by palms, high ceilings and epic views.
We have large comfy beds, golden sand coloured walls and all our furniture is antique or custom built using up-cycled antique and reclaimed wood. Our balconies have comfortable seating so that you can watch the beach life go by. In your room, you'll find handicrafts from across India and some made by local artisans. And all our artwork comes from our own artist-in-residency programme – Vision Collective. Wherever possible we have used up-cycled materials from our previous incarnation Vaayu Village. And would you believe that the ceiling beams came from trees uprooted in a cyclone a few years ago?  There's even an organic mini-bar stocked by our favourite zero waste store. 
We dreamt up this space honouring traditional Konkani (Goan coastal) styles, Indo-Portuguese heritage and inspired by trips to Bali and Sri Lanka – we consulted local artisans and architects to capture this tropical modern style which embraces and utilises the elements and respects our beach environment.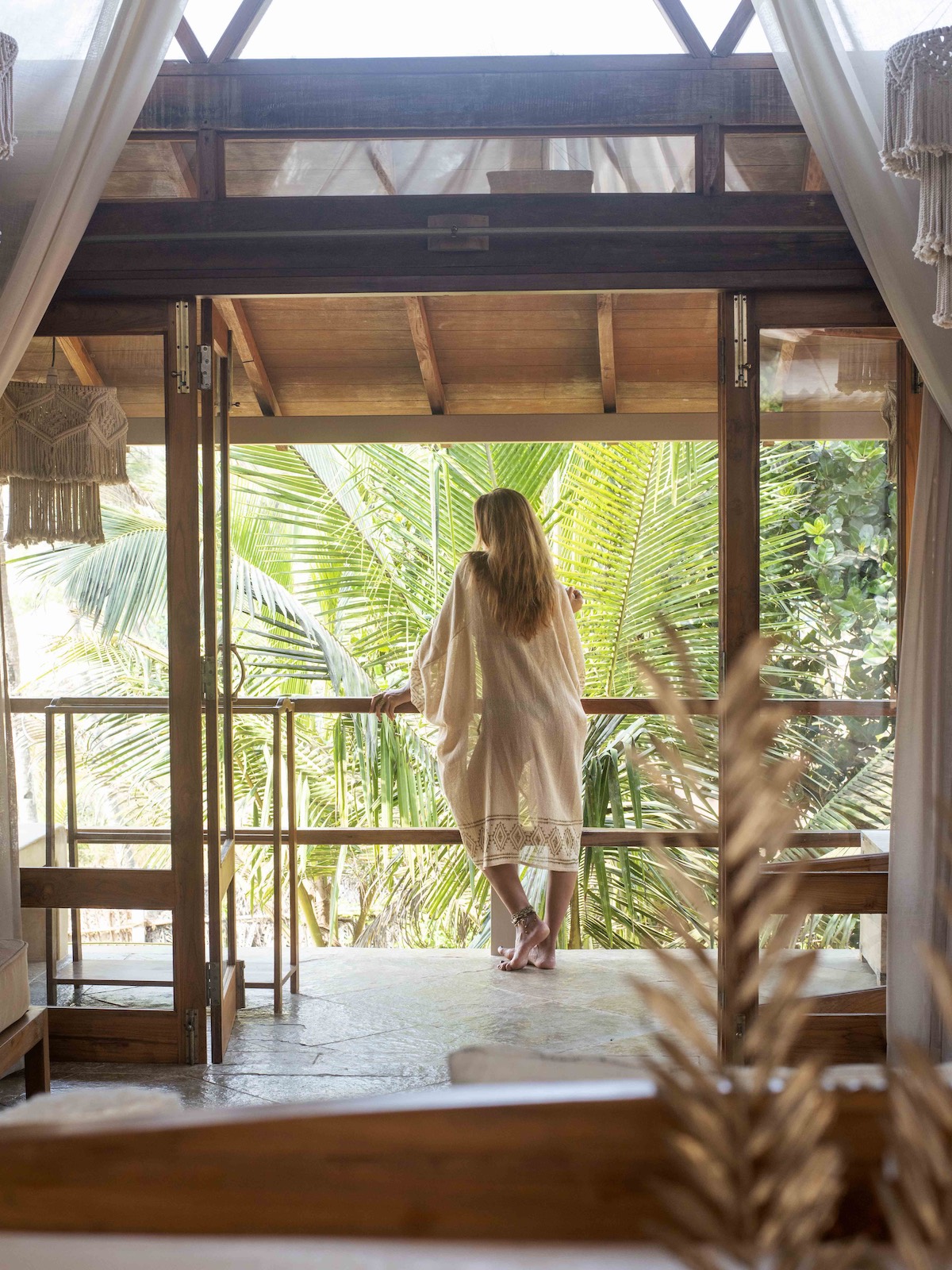 Moonrise Suite
Situated on the eastern most side of Kula, the moonrise suite is the most private of all our rooms. The high ceilings and open floor plan creates a flowing feeling of space. This room is on the first floor with a balcony…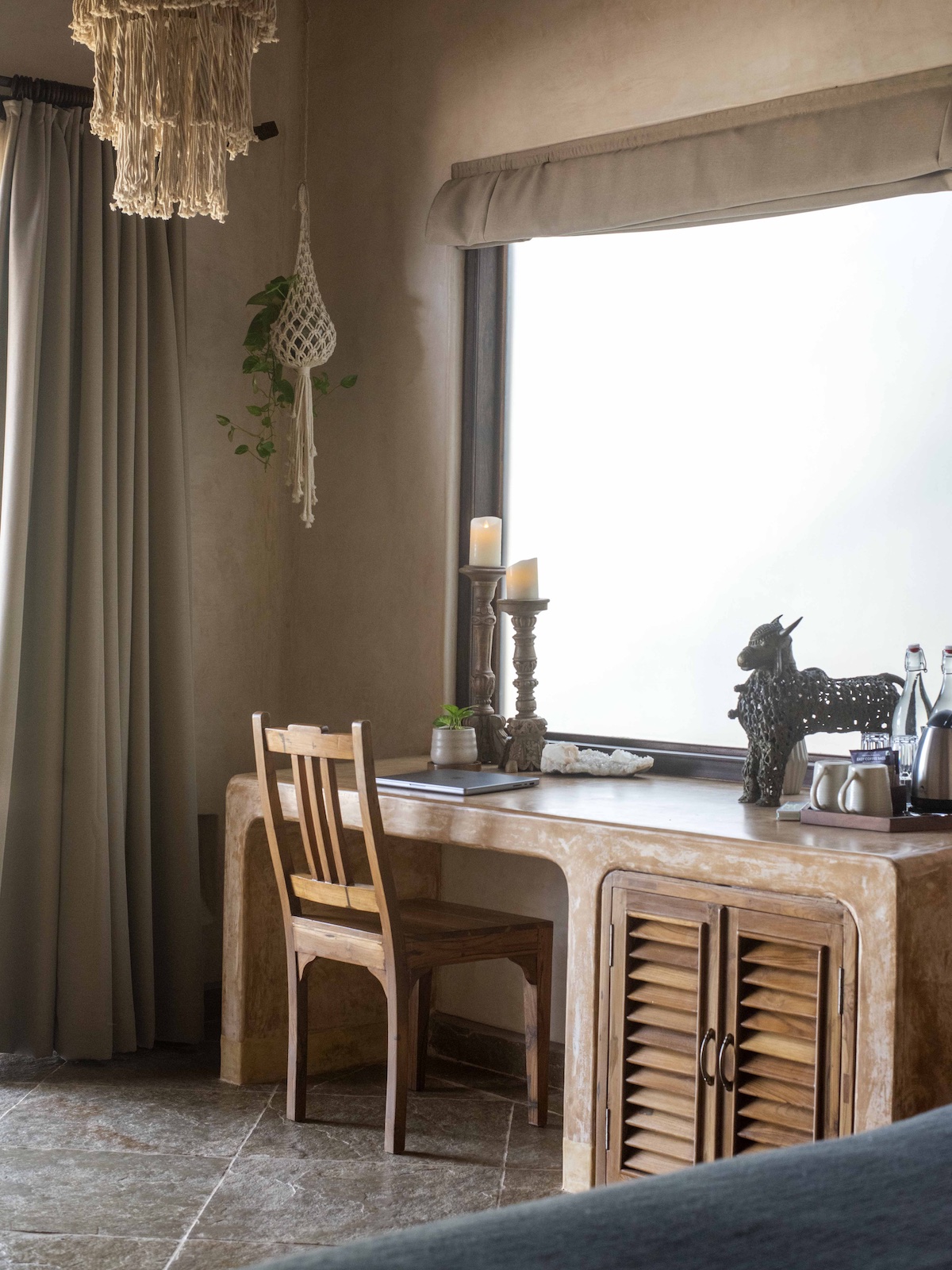 Ocean View Rooms
Nestled amidst its own landscaped tropical garden, each of our four Beach front Rooms have a stunning view of the ocean and allows our guests direct access to the beach. Featuring natural palettes, and organic textiles…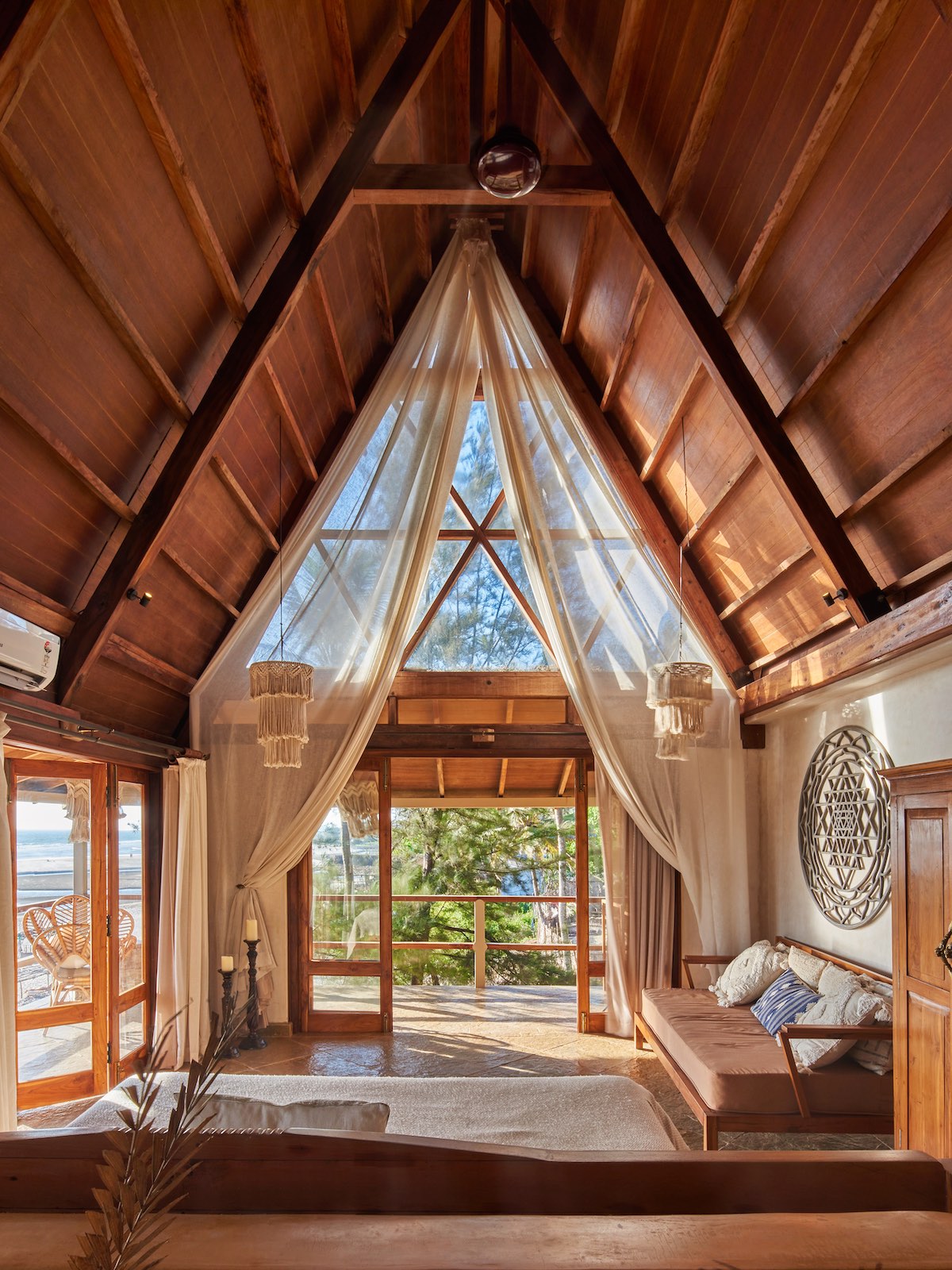 Sunset Suite
The most desired room at Vaayu Kula, the Sunset Suite features the ultimate ocean views. The wrap around balcony creates multiple spaces to relax and enjoy the views of Mandrem beach.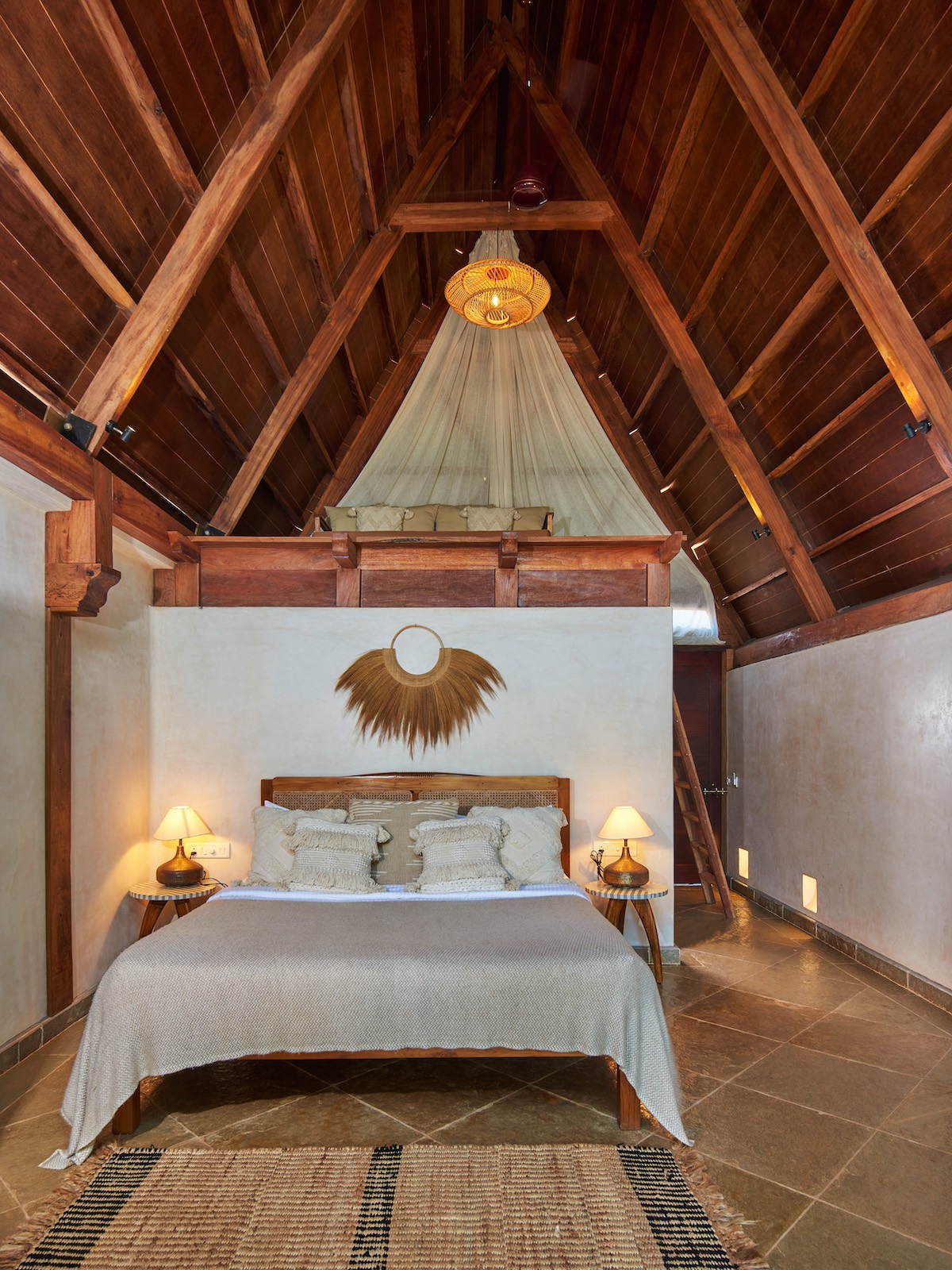 Lofted Ocean View Rooms
Our lofted ocean view rooms are located on the first floor, giving them both privacy and ocean views. The special feature of the room are the open lofts located above the bathroom which offers an additional liveable space…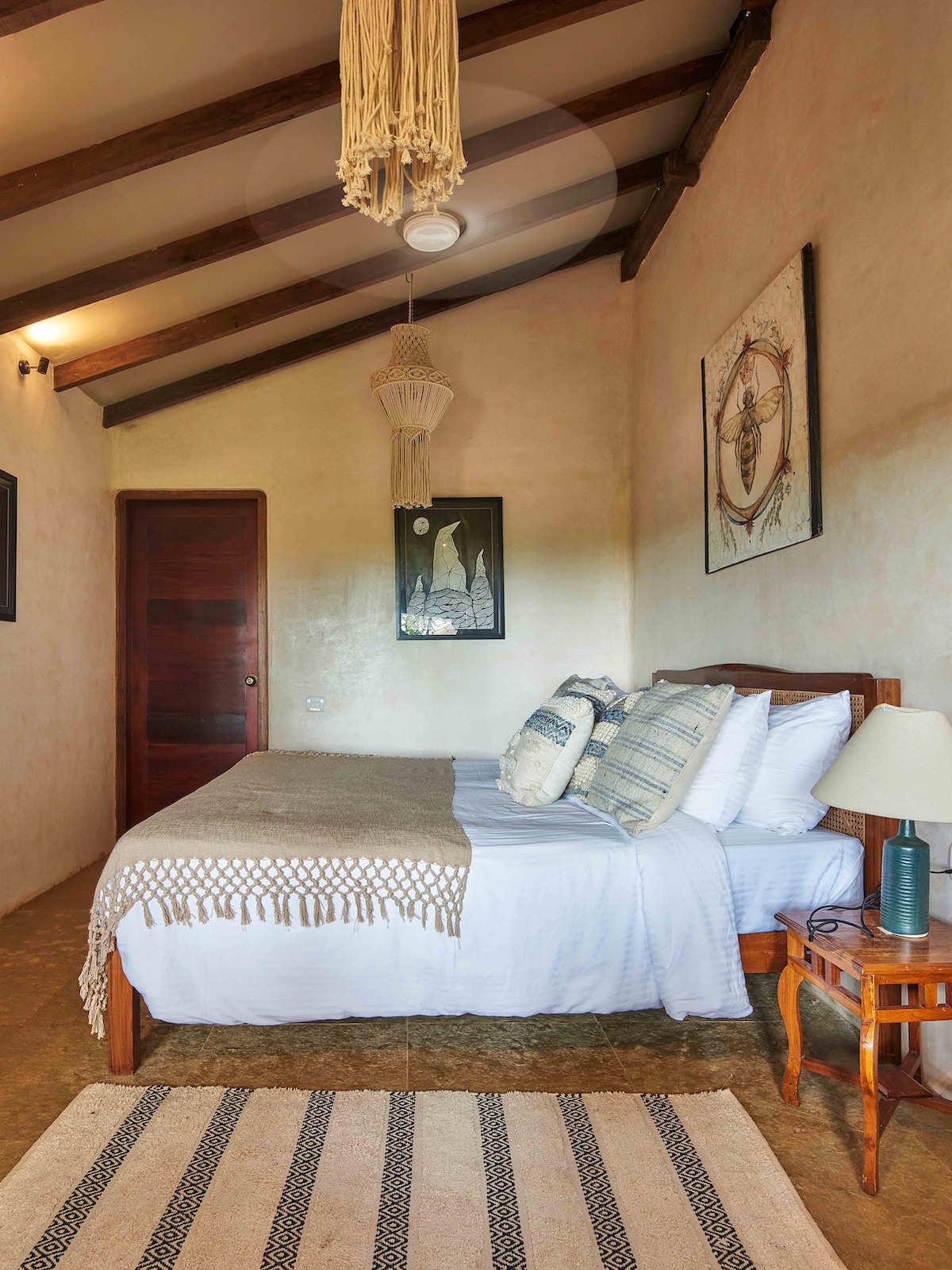 Mowgli's Beach House
If you dream of living at the beach… here is our gift to you. This space is perfect for families or groups of friends.