STAY
Community. Heart. Tranquility.
Design & Architecture
A hidden and luxurious abode for the traveler looking for tranquility and peace. Our beachfront rooms are located on the quietest beach in North Goa, nestled in a warm fishing village community in Junas Vaddo. A perfect spot if you are looking to relax and get some beach time. 
The Design is a harmony of traditional southeast Asian aesthetics, borrowed from the coastal cultures of India, Indonesia, Srilanka, and Mexico to create an organic environment to immerse yourself. The room offers all the luxury one would expect, cozy linens, a daybed, large bathrooms with natural toiletries, and a beautiful view of the ocean.
Equal parts natural and chic, Vaayu Kula aims to create a space that our guests can fully immerse themselves in. A marriage of both form and function. Lofty ceilings, and French doors that you can throw open, make the most of a natural sea breeze, reducing the need for air-conditioning whilst looking spectacular. 
Occupying a serene spot along Mandrem's beachfront, Vaayu Kula sits on just under an acre of land. Maintaining a deep connection with the ocean our natural surroundings, this tropical way of life permeates every aspect of Vaayu Kula's design, providing indoor-outdoor living at its finest. 
The property has a beachfront living area and lounge to enjoy those breezy afternoons or magical Goan sunsets. Parking is available in our parking lot located directly on the main entrance road. From the parking lot, access to the property is through a small walking pathway which is approximately 150 meters and weaves through the village, our staff will accompany you to the property and help you with your bags .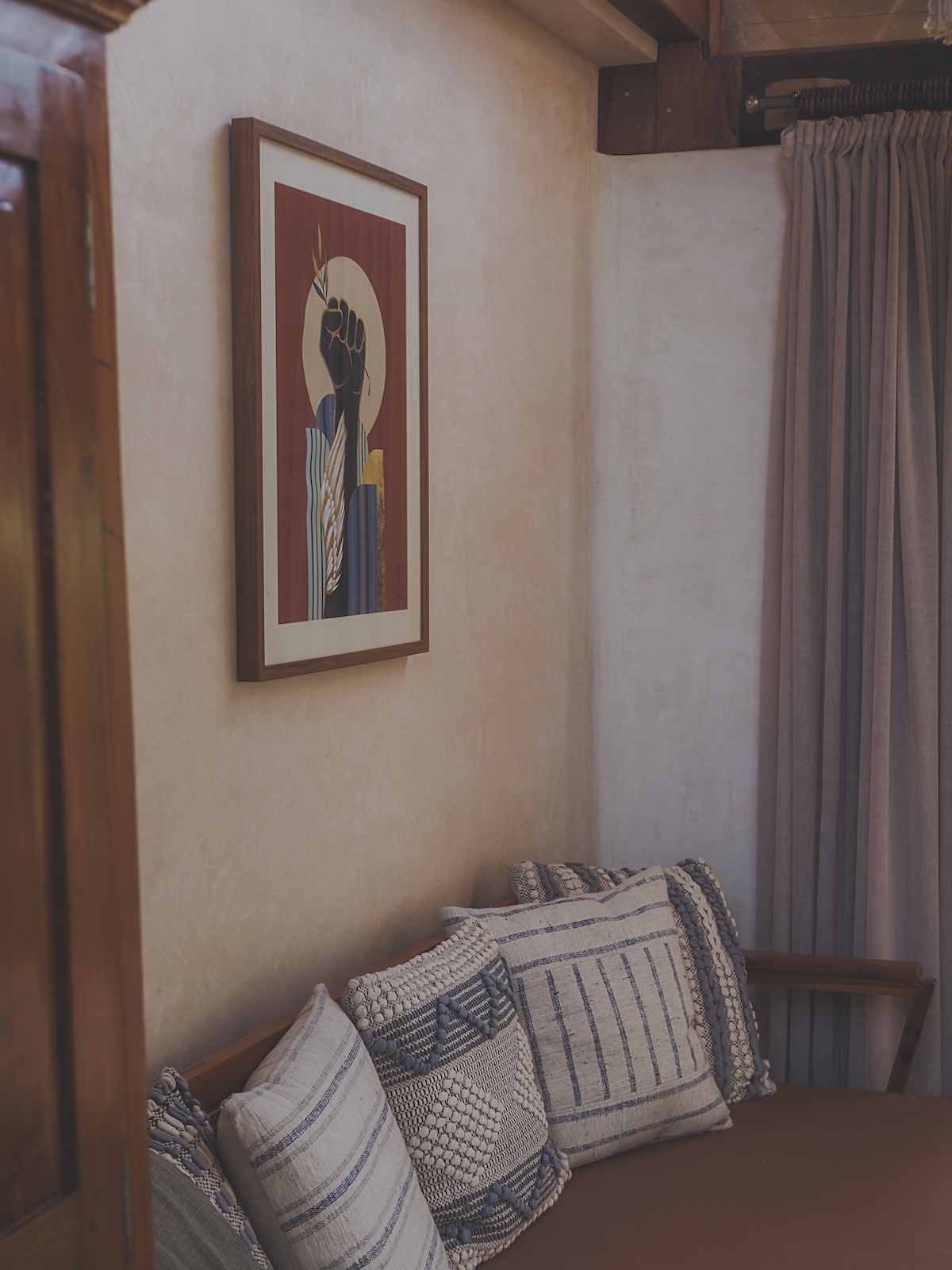 Moonrise Suite
Situated on the eastern most side of Kula, the moonrise suite is the most private of all our rooms. The high ceilings and open floor plan creates a flowing feeling of space. This room is on the first floor with a balcony…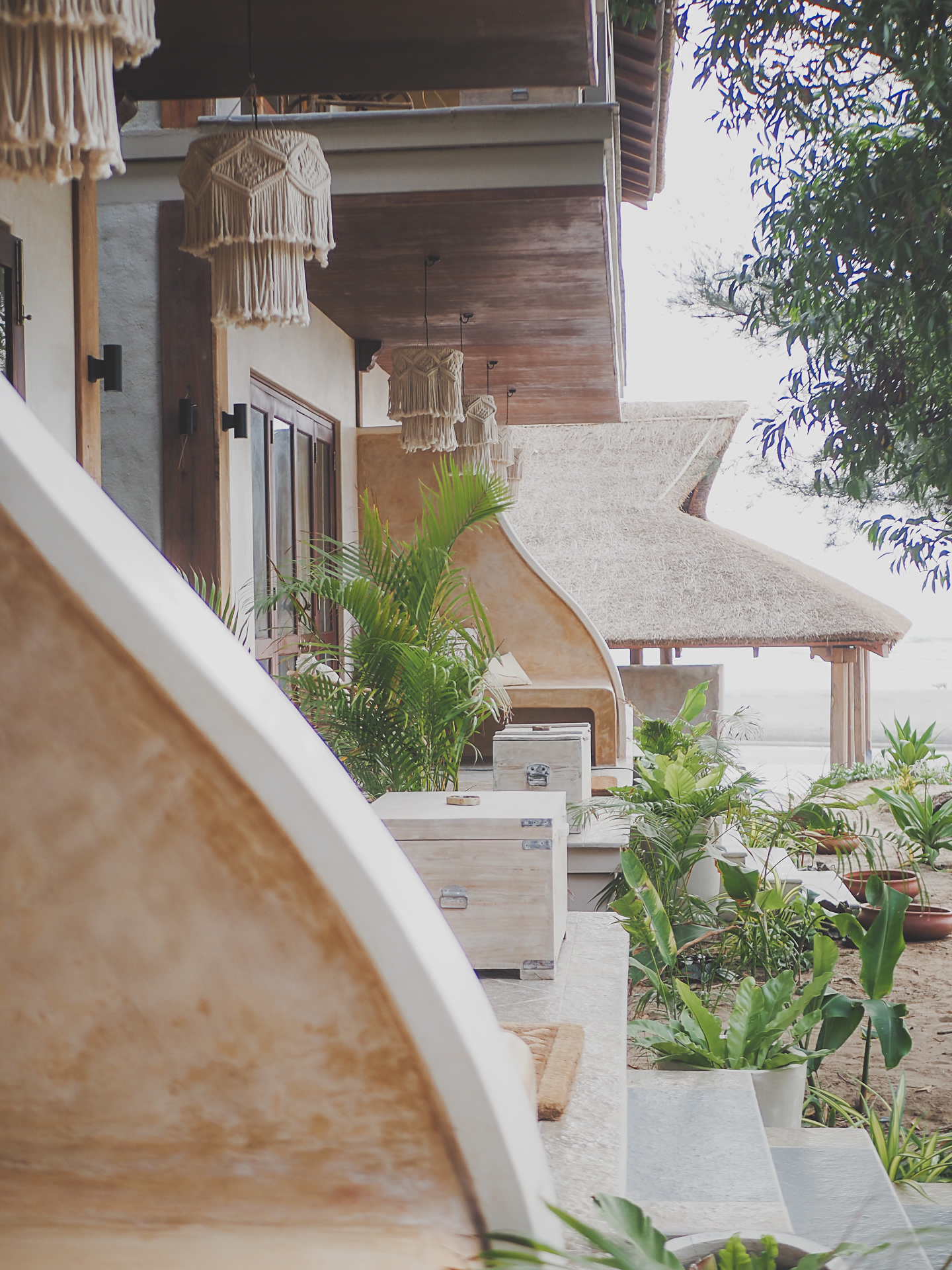 Ocean View Rooms
Nestled amidst its own landscaped tropical garden, each of our four Beach front Rooms have a stunning view of the ocean and allows our guests direct access to the beach. Featuring natural palettes, and organic textiles…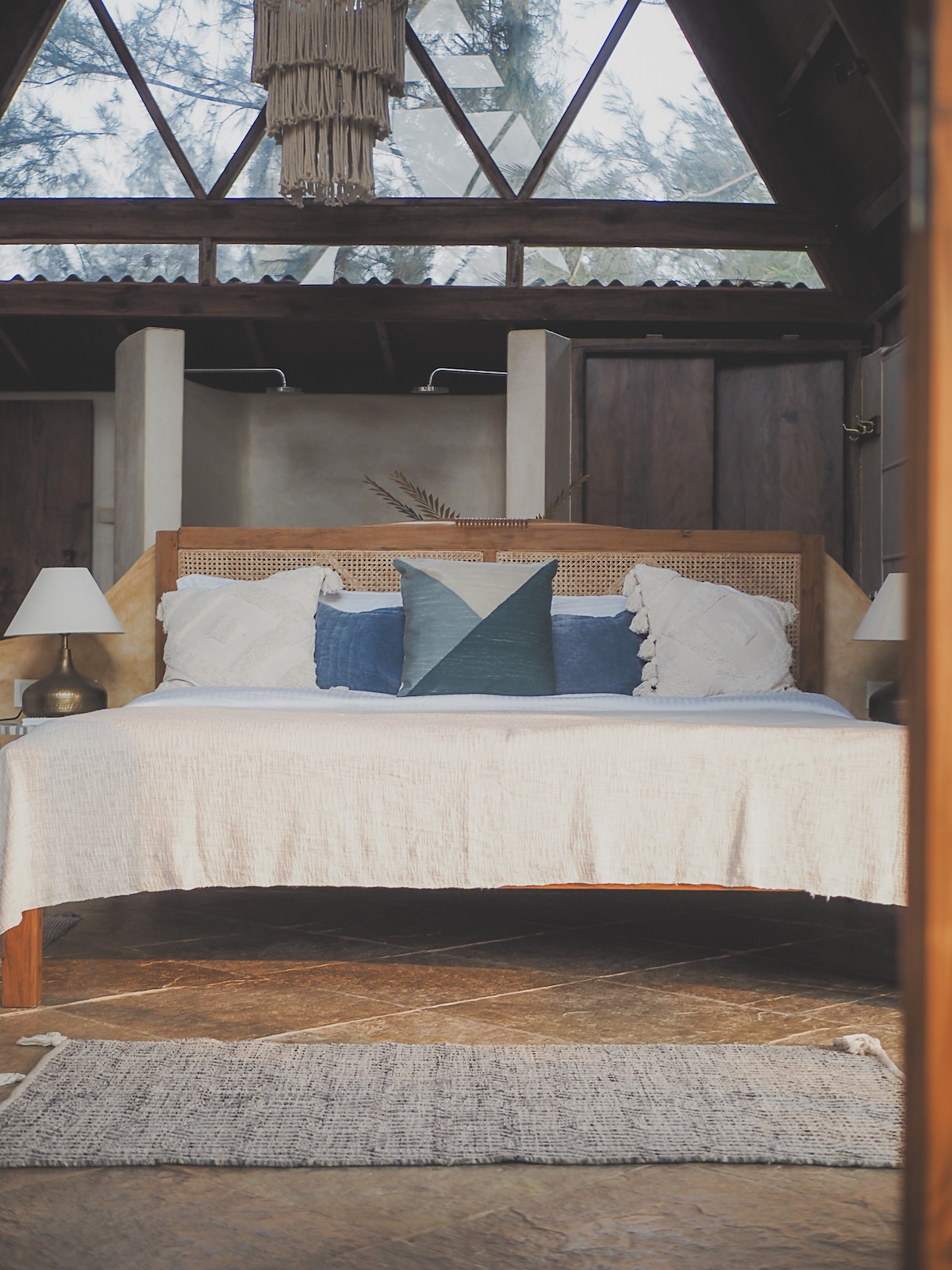 Sunset Suite
The most desired room at Vaayu Kula, the Sunset Suite features the ultimate ocean views. The wrap around balcony creates multiple spaces to relax and enjoy the views of Mandrem beach.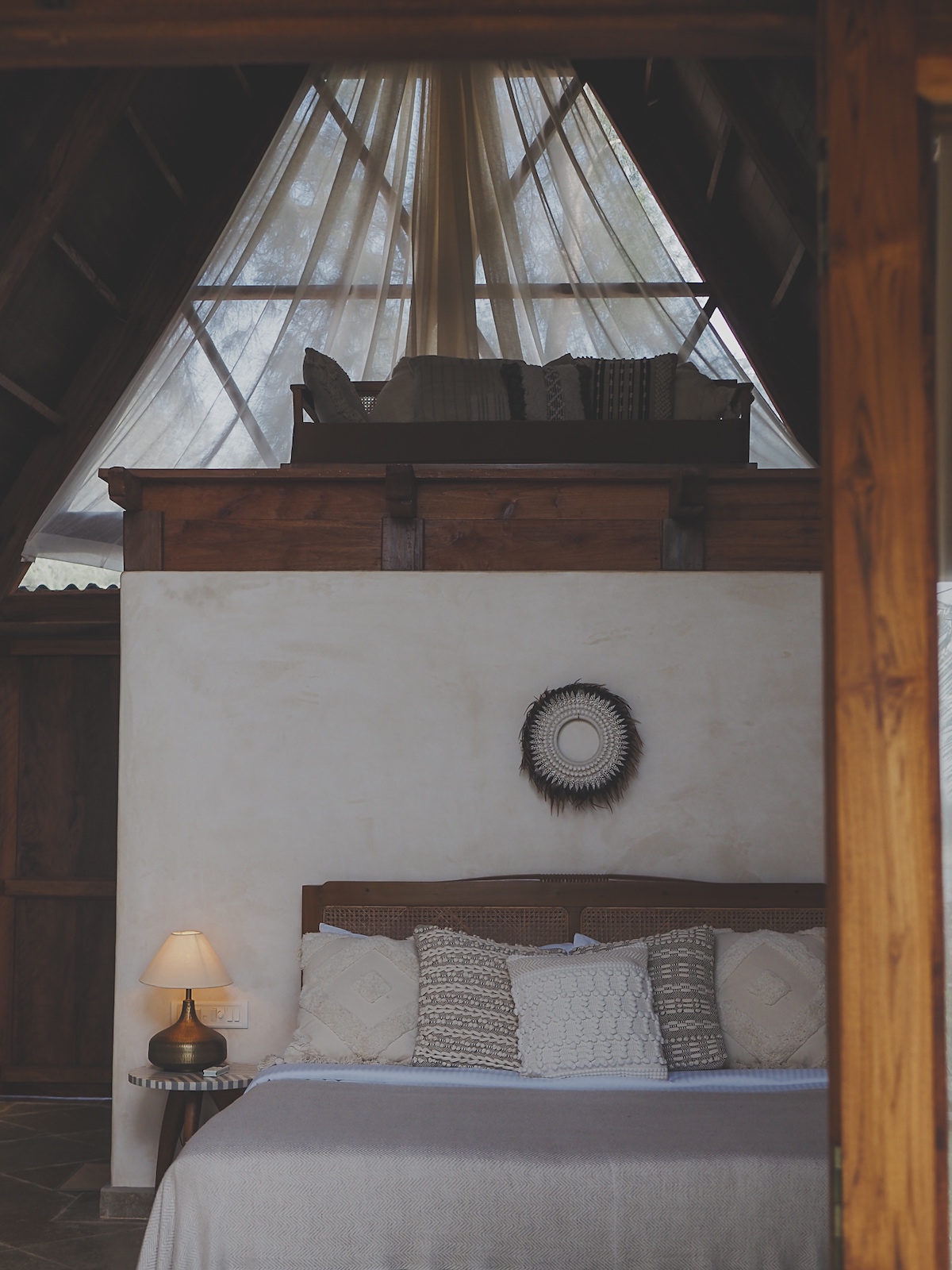 Lofted Ocean View Rooms
Our lofted ocean view rooms are located on the first floor, giving them both privacy and ocean views. The special feature of the room are the open lofts located above the bathroom which offers an additional liveable space…